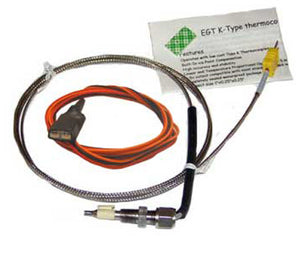 PCS Single Channel EGT Module with Sensor
--
Single Channel EGT Module with Probe
A very inexpensive but extremely functional alternative to our EGT Module. The reading are 100% the same so there is no loss in signal. You only loose an open channel.
So if you only need 1, 2, 3 or 4 EGT probes and don't mind loosing the open channels, then this is your best bang for the buck!!!
The single channel EGT module converts a temperature to an analog voltage. The voltage can be sent to a data logger to record the EGT. One 60" probe is included.