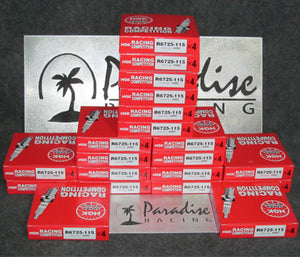 NGK Spark Plugs R6725-115 4482 = 4 plugs in a box.
Racing Resistor Spark Plug
These are a must for hi-horse power Rotaries (12A, 13B & 20B) and are used by all of the top Mazda Rotary Tuners all over the world!!! Ask our customers New Generation Motorsports, Wilbert Performance, Betun Performance, Loquito Killer and others if they would run with out them!!!