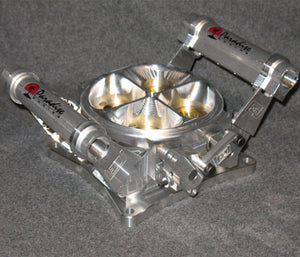 The E&J 8 Injector Billet Throttle body is Precision CNC Machined and includes 2 fuel rails to feed 8 injectors!!!
Moves well over 1200CFM to power your rotary engine to world record passes!!!
This is the same unit used on the Mech Tech Sponsored Rafaelito Racing RX8 worlds fastest 13B!!!!