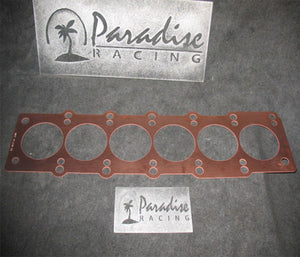 SCE Pro Copper Head Gasket for Toyota 2JZ-GTE Engines
This is the boss daddy of all gaskets!!!


Bore Opening: 3.437″ (87.3mm)


Gasket Thickness: .050″


Drilled for 1/2" Head Studs & Larger Dowel Pins


This gasket will require you to machine o-ring and reciever grooves to your block and head. The gasket will not function with out these!!!