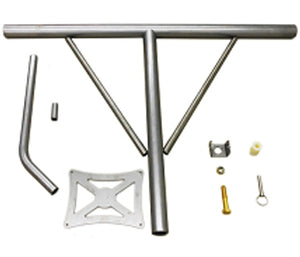 Sportsman Parachute Mounting Kit
Pick Up a Paradise Racing Sportsman Parachute Mounting kit for your ride today!!!



Made from DOM Steel Tubing.


Includes everything needed to mount a parachute to most vehicles.


Will accommodate up to a 36" frame rail width.


Comes with pull pin and weld on stub for easy removal of the chute mount.


Includes all necessary hardware.


Welding is required during installation.


Note: This is a universal parachute mount kit and will require fabrication and welding to mount it to your vehicle.